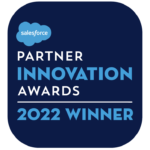 Catalyst Consulting, a proud Salesforce Partner, has been awarded this year's Salesforce Partner Innovation Award for the Public Sector category. The team has been recognized for the implementation of the City of Toronto's non-emergency service center, "Toronto At Your Service," built on Salesforce. The award will be presented at Dreamforce on September 19-21, 2022, in San Francisco, California.
The Partner Innovation Award for the Public Sector recognizes Catalyst and the City's innovative use of the Salesforce Ecosystem and dedication to enhancing the constituent service experience.
As part of this "Toronto At Your Service" modernization, constituents can now access Toronto 311's nearly 600 service offerings through various convenient channels online. The deployment of Salesforce's Social Studio tool will also enable the City to meet constituents where they are at – on Twitter – and enhance its ability to deliver customer service via social channels. As a result of our collaboration and revamp, there is now truly "no wrong door" through which constituents can receive service, and they can reliably expect a response from the City each time, regardless of how they initially reach out. In the name of transparency, constituents can track the status of requests from start to finish and receive regular updates on the request's progress via email and text. Constituents and staff alike will benefit from a Knowledge Base for easier access to City information, while more advanced reporting will support data-driven decision making that boosts staff productivity and constituent satisfaction.
Catalyst Consulting has been empowering governments by providing elegant solutions and implementations to complex issues since 1990. This marks the team's third win, also taking the Partner Innovation Award for the Public Sector in 2019 and Transportation in 2020.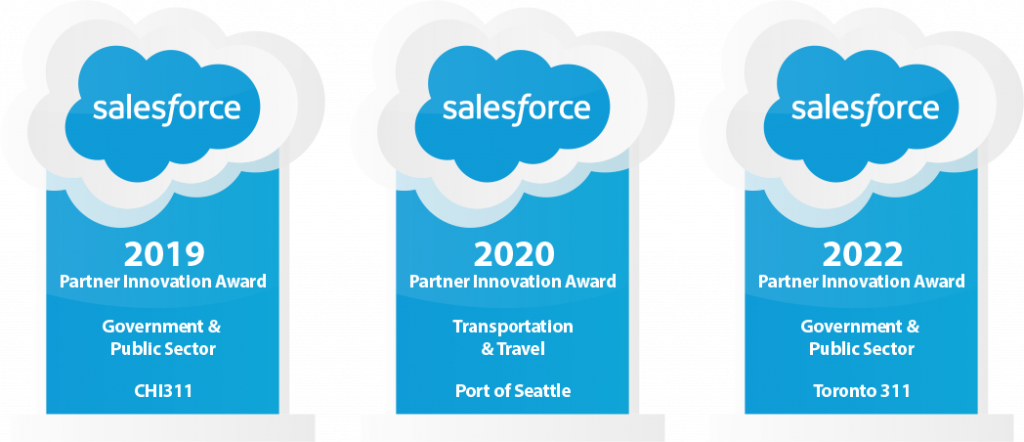 Reflecting on what contributed to the award win, Catalyst's Founder and CEO Arvin Talwar noted, "We strive to treat every client like they are our only client." The Salesforce Partner Innovation award highlights this approach and drive for elegant solutions within the Salesforce ecosystem.
Catalyst is both humbled and honored to win the Partner Innovation Award for the Public Sector, and the team thanks the innovative leaders at the City of Toronto for their partnership.